Disinfection in industry, especially in the food industry, requires great responsibility and the utmost care. The production of foodstuffs is subject to high sanitary standards and is subject to strict requirements. Also, the production of utility goods in the face of the current threat is related to processes during which decomamination of premises proves necessary.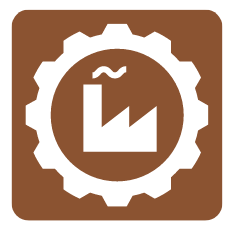 DEDICATED SOLUTIONS
In response to market demand, EKO-MET has prepared solutions for all food processing departments (in particular the dairy, meat, poultry, beverage, brewing, confectionery and fruit and vegetable industries) to achieve the objectives of planned and responsible disinfection. We offer you machines made of stainless steel and dedicated preparations that allow you to maintain a high hygienic regime in production processes, storage, office and social rooms.
PRESERVATION OF SANITARY REGIMES
We are not only directed to the food production sector, our machines are dedicated to work in various industries, wherever there is a need for a fast, safe and effective fight against viruses, bacteria, molds, disputes and fungi. Cleanliness slings performed mandatory after fumigation procedures using our devices show that their method of diffusion of disinfectant gasosol is extremely effective and perfectly penetrates the nooks and crannies of the premises together with the machine park and equipment.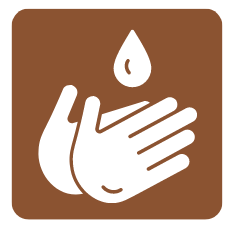 FAST AND EFFECTIVE METHOD OF SANITIZING
Fumigation with dry mist is characterized by low consumption of active substances and, unlike popular ozone, is harmless to electrical appliances. Thanks to the high volatility of fog allows to cover with a thin layer of preparation with a high concentration of equipment and machines in production halls and premises. It floats in the air for up to 18 hours, reaches ventilation ducts and hard-to-reach places making the procedure very effective. Using a suitable preparation, after the procedure is not required to clean the surface and equipment from its residues. Fumigation with e-PRO and AE-VENT series mingers is a fast and effective tool in maintaining high hygiene standards.